FIRST VISIT TO THE PEDIATRIC DENTIST
Providing high quality dental services in a safe and painless manner is our main commitment.
In our practice, we invest primarily in children's psychology and in communication with parents.
That is why the first visit is a very important for us.
Let us build their smile from the beginning.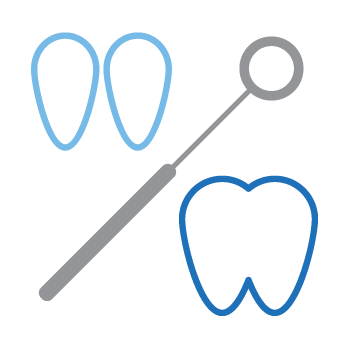 At what age should a child visit the dentist?
The ideal age for the first dental visit of parent and child with the pediatric dentist is the first year of life.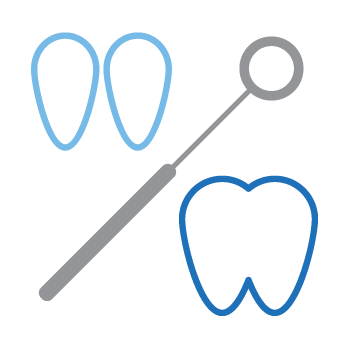 Children lose their baby teeth. Why should my child visit the dentist so early?
Your child's first teeth are particularly important because:
they contribute to a nice smile
they help children speak clearly

they are needed to chew food easily

they are necessary for jaws development and to keep the space in which the permanent teeth will grow in good occlusion, i.e., to avoid later orthodontic treatment
they are important to the avoidance of painful, extensive, lengthy, and expensive dental treatments for the rest of their life. Tooth diseases (caries, gingivitis) start with the appearance of teeth in the mouth. Newly formed teeth change from 6 to 13 years of age. A child with untreated baby teeth develops into an adult with dental problems
they are important for the general good health of the child. Bad or broken teeth, if not treated in time, can affect a child's overall health (difficulty chewing, sleeping, concentrating at school, inflammation, pain).
In summary, the maintenance and health of baby teeth is very important and there is no truth in the myth "you shouldn't bother with children's teeth as they will sooner or later be gone!"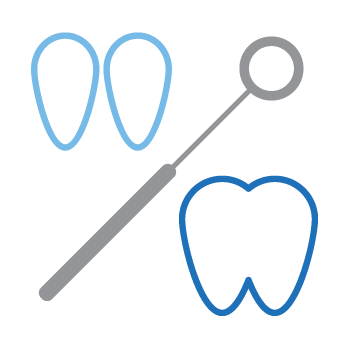 How should I prepare my child for their first visit to the dentist?
Today's dentists know well that it is much easier and more fun to work with happy children! Preparing a child for a visit to the dentist makes things easier for everyone: parents, children, dentist.
Before your child's first visit to our office, it is a good idea to prepare them in one or more of the following ways:
If the child has never been to the dentist before, do not mention the phrase "don't be afraid". Fear of the unknown is one of the strongest emotions in young children. If you talk excitedly about the new experience that awaits them then they will also have positive feelings about it.
If the child has experienced one or more negative medical or dental visits, try to reduce your anxiety as well as their own, and reassure them that everything will be different this time. We assure you that our office environment, specialized psychological techniques and approach will create a pleasant experience for your child.
If the child asks for more information about the upcoming visit, tell them, without too much detail, that the pediatric dentist will count their teeth and see if they are clean and healthy. Read a relevant book with your child (e.g. Tales from Tooth Street by Anna Russelmann, The Berenstain Bears Visit the Dentist by Stan Berenstain & Jan Berenstain).
Come to the office once before your own appointment so that your child can watch us as we work with other children.
Make your appointment for an hour when the child is rested. Avoid times that are close to the child's bedtime.
Don't use a visit to the dentist as a threat or punishment when the child is not behaving well.
If you or someone else in the child's environment has had a bad experience at the dentist, do not discuss it with the child. Modern dentistry has evolved greatly in methods, materials, and tools.
If you had the misfortune of not visiting a pediatric dentist as a child, don't deprive your child of the opportunity to develop a good relationship with the dentist and learn to take care of their oral health for life.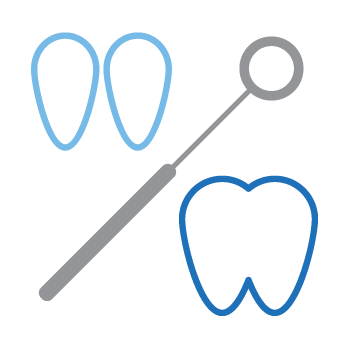 What will happen during my child's first visit to your office?
During your first visit, as you fill out your child's history, your child will be entertained in the waiting room, an area specially designed for children. During the clinical examination, your child will be appropriately familiarized with the office equipment, our instruments, and the ways of practicing modern dentistry. At the same time, you will be informed and instructed on what to expect and how to treat various oral health issues depending on the age of your child.
Specifically at our first appointment we will:
Teach the age-appropriate way of brushing teeth and flossing.
Discuss the effect of nutrition on dental health.
Inform on the use of fluoride at home from toothpastes, mouthwashes, etc.
Inform and guide you on the treatment of orthodontic problems.
Perform cleaning and fluoride application (if your child needs it).
Conduct x-ray examination, if necessary. (We follow the protocol of the European Academy of Pediatric Dentistry and take all appropriate precautions to ensure safe x-rays!).
Detail a treatment plan which will be presented to you in detail.
Treat any urgent problems.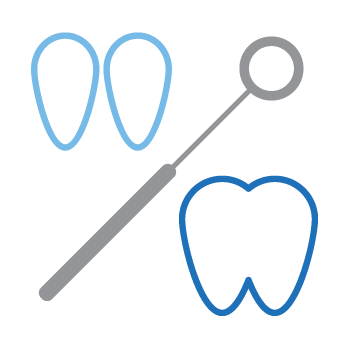 Can I stay with my child during their examination and/or treatment by you?
Parents/guardians of our young patients are welcome in the clinical area. The doors are always open in our clinics. Dr. Syrrakou is a mother herself and knows very well that children cope with new situations with more security and confidence when a familiar person is with them. However, in a few exceptional cases (depending on the child's behavior) you may be asked to wait in the waiting room.
Furthermore, if either parent is uncomfortable/fearful of the dentist, it is advisable not to accompany the child on their first visit. Children easily notice a parent's concern, hesitation, or fear of the dentist.
Throughout your visit to the office, we would ask that you please be a completely passive observer. Remember that children can only listen to one adult at a time. For your child to have the best possible experience, you must trust the knowledge and experience of both the doctors and the staff at the clinic.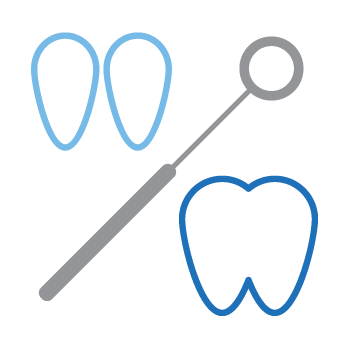 How often should the child visit the pediatric dentist?
The Hellenic Society of Pediatric Dentistry, the European and American Academy of Pediatric Dentistry recommend that most children have a dental check-up at least once every six months. However, only the dentist can determine the frequency of preventive checkups for a child depending on their individual dental problems. Even if your child has never had any rotten teeth before, a preventive checkup will ensure good oral health for the rest of their life.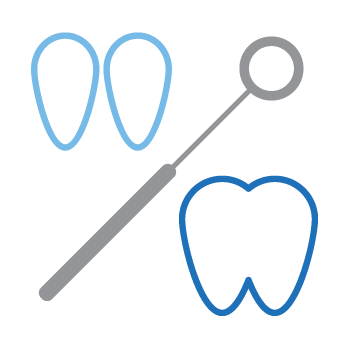 What ages of children are accepted at your practice?
Our practice welcomes all children from the moment they are born until they reach adulthood. In addition, we care for people with special needs regardless of age.
Since 1994 we have been helping to make children's smiles brighter, with a focus on providing dental treatment with the best possible care.
FEAR OF THE DENTIST "DENTAL PHOBIA"
One in five people suffer from "dental phobia". It is a condition characterised by a particular sensitivity to dental treatment and reluctance to visit the dentist's office. Most of the times this fear stems from bad dental experiences in childhood.
Since each patient is unique, our pediatric dentists are committed to tailoring treatment plans to fit each child's individual needs. Depending on the type of treatment, our experienced dentists apply appropriate psychological techniques to ensure our patients' comfort and prevent dentist-phobic behaviors.
Our office is designed so that it does not frighten the child. From the waiting room with its infamous "little house", blackboard, and electronic games, to the paintings on the walls and the movies the child watches, the visit is a pleasant experience.
We are different from adult dentists. To us, children and teens are a separate group, not small adults. They have their own characteristics, language, and idiosyncrasies.
Only when we secure their trust and  cooperation, we will proceed with the treatment of their dental problems.
Email: info@pediatricdentist.gr
Monday – Friday :
12:00-20:00